Simple Home Remedies to Naturally get rid of Dandruff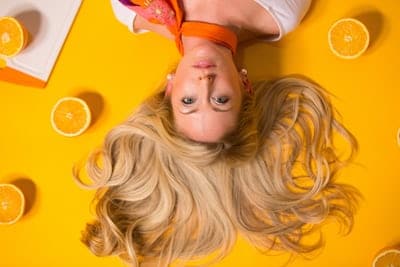 Reduce Dandruff with these Effective Home Remedies:

Dandruff is the irritating problem faced by both young and old people. There are many reasons to have dandruff on our scalp namely pollution, lack of nutrition, improper head bath etc. Keep pull stop to it with these Home remedies for dandruff. Stop querying How to remove dandruff permanently in the browser and start following the below mentioned remedies.
Coconut Oil & Lemon Juice Massage:
As you know, coconut oil promote hair growth. Mix two spoons of luck warm oil with an equal amount of lemon juice. Apply onto your scalp. Let it stay for 20 minutes then rinse with shampoo. Do this twice a week and reduce your dandruff thoroughly.
Curd:
This an easy item available in every house. Take a cup of curd and apply gently on your scalp. If needed you can also add lemon or egg white that acts like a conditioner to the curd. Let the paste stay for 30 minutes on your hair and wash with not much warm water.
Henna or Mehndi Pack:
The mixture of henna with lemon or henna with tea liquid or henna with curd fights against dandruff and nourishes your hair to be silky shiny and strengthens it from the roots. Set the henna mixture to stay for 8 hours ideal before applying. Then after with the help of brush, put on your scalp and wash after 2 hours.
Orange Peel Powder:
Don't throw the orange peel after eating the orange fruits. Dry the peel and powder it. Add lemon juice to the powder and apply on your scalp. You can get rid of dandruff by following this remedy weekly.